Learn the business of business with this general management degree, where you'll explore a multitude of aspects related to the modern organization, ranging from strategic planning and financial management to leadership and innovation, providing you with a well-rounded foundation for a successful career in diverse industries.
Overview
Core subjects include management, accounting, marketing, organization, law and finance. Specialization in a particular field — international management, manufacturing management, organizational leadership or financial services — can lead to valuable, in-depth study in your area of interest.
Engage in teamwork and practical projects to put what you're learning into practice — culminating with your capstone experience. Join a student-operated, faculty-advised professional organization such as the Business Management Club or Phi Beta Lambda. Interact with and gain knowledge from professional groups in the business community. Build your resume through internships and co-op opportunities. Apply for a study abroad program in Europe, Australia or mainland China — or one of the local, national and international internships.
A Building for Business
Rich Hall is the dedicated home to the School of Business, where the majority of business courses are held. In addition to high-tech classrooms, there are team study rooms for group projects, a business commons and a cafe to grab a quick bite between classes, internships and jobs.
Career Opportunities
Starting and running entrepreneurial businesses

Supervisory, executive and administrative positions in business, industry, government and not-for-profit institution
I have been interning at Oswego Athletics since my freshman year here. I have gotten to take what I have learned in the classroom and apply it to a real world situation. Working in a professional environment has taught me office etiquette, something that a classroom cannot teach.
My coursework has given me the experience and confidence I need to feel that I am being prepared for work in my field.
Program Resources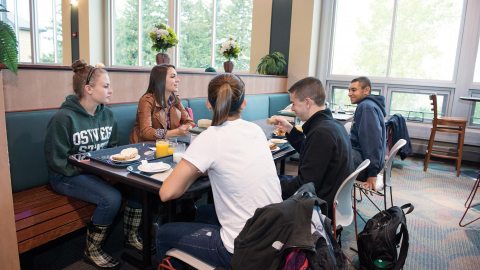 The Oswego Guarantee
No increase in room & board 
Timely course offerings
High touch connections to alumni 
Small student to faculty ratio
Full Details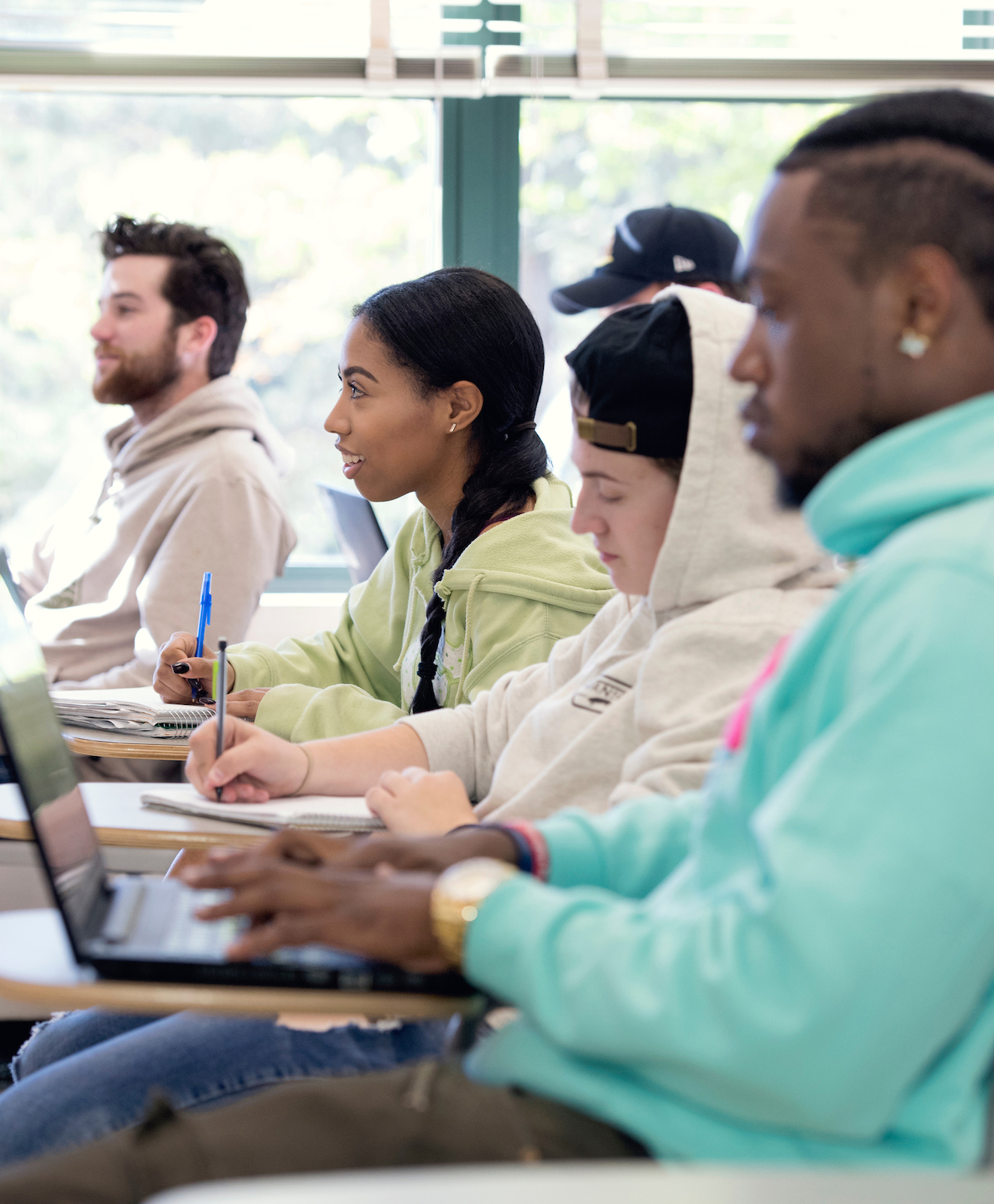 Internships
Learn what it's like to work in a professional setting while still in school.
95%
School of Business graduates find employment or enter graduate school within six months of graduation.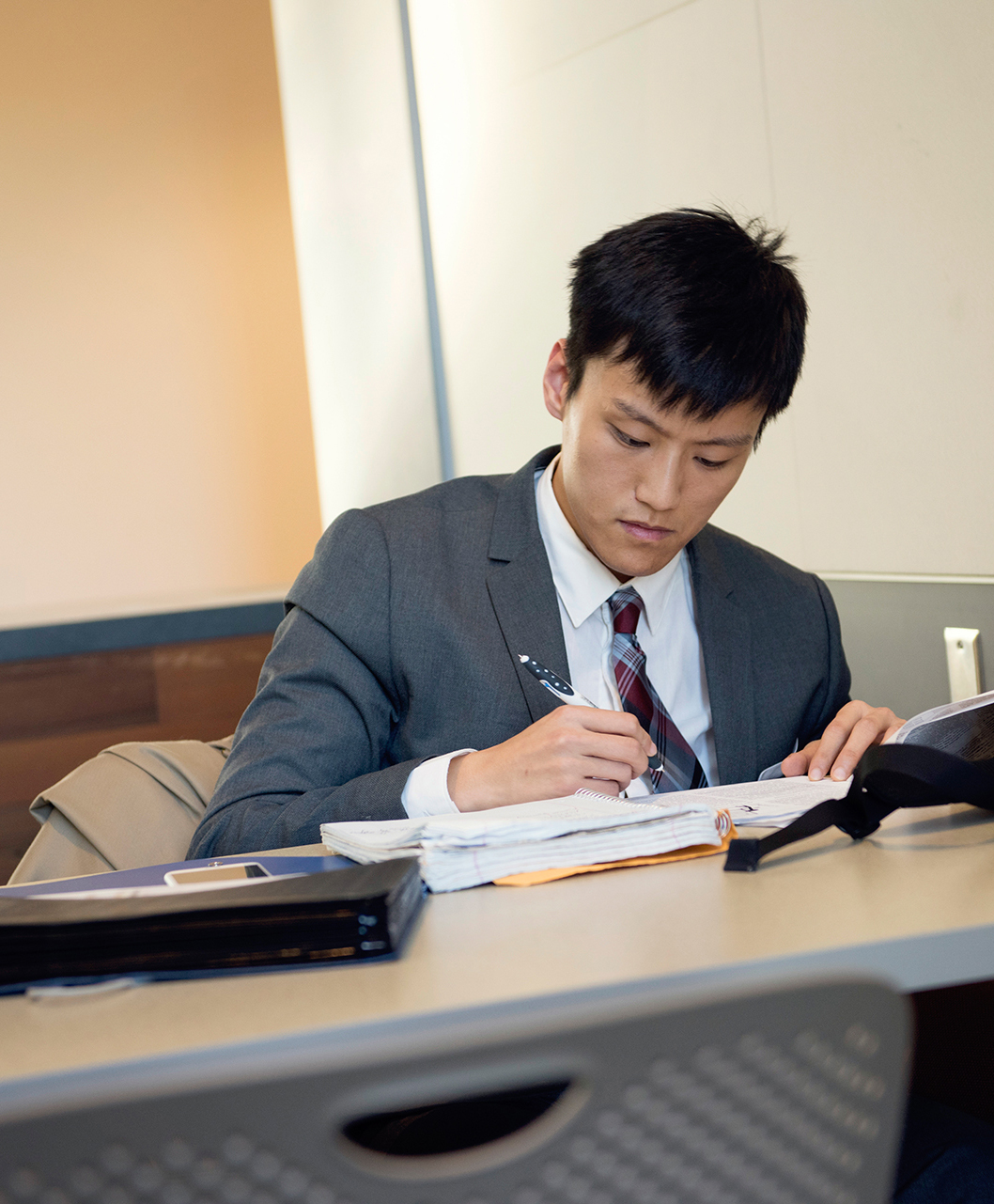 Co-Ops
Apply for this full-time, paid integrated learning experience that allows you to gain hands on experience in a professional environment.
Tuition and Costs
Our college education is affordable, see our in-state and out-of-state tuition and costs.

View tuition and costs
Visit Oswego
Experience what makes Oswego special in person. We have a variety of visiting options through the year.
Plan your visit
Next Steps to Apply
Ready to get started? We're here to make the application process as smooth as possible. Just answer a few quick questions, and get your customized application guide.